[ad_1]

the news | characteristics | preview | event
Originally published: 10/24/2022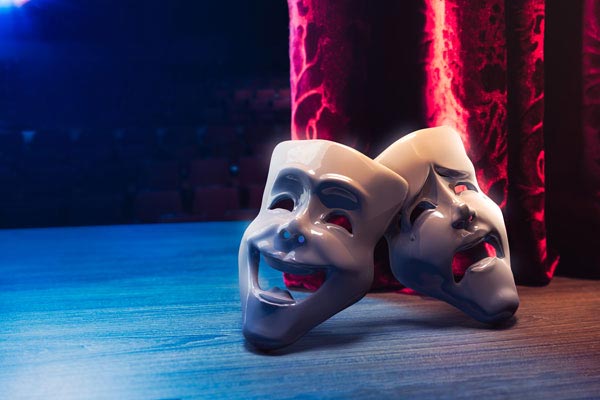 (Branchburg, NJ) — Raritan Valley Community College's Department of Arts and Design will present its fall studio student production. Autumn shorts By HW Boggs, November 2-5 nightly at 7:00pm. The production, which is free and open to the public, will take place in the Welpe Theater on the college's Branchburg campus.
The one-act play features five comic scenes exploring autumnal themes of love, loss and gratitude. The scenes take place on various park benches with the first scene, Kevin's dreamBeginning and ending scenes in early September, Ash Sunday, happening the Sunday after Thanksgiving. Consists of the following scene Autumn shorts:
* Kevin's dream A boyfriend and girlfriend are sorting out their relationship when they are about to move to different colleges. A younger brother enters the scene with a serious revelation.
* Pumpkin Patch deals with an eccentric high school senior who is questioning why her best friends are suddenly more into boys than the fall festival they all attend each season.
* War value A comic scene involving an African American father's emotional appeal to his son and his son's white friend getting in trouble for egging people on Mischief Night.
Advertise with New Jersey Stage for $50-$100 per month, click here for info
---
* Thanksgiving Blues Follows Hank, a recent widower celebrating his first Thanksgiving since his wife's death, while recovering from a fall at home in a rehab center.
* Ash Sunday A comedy about a mother and her two college-age children following their father's wishes by spreading his ashes in the woods of Harrison State Park.
The show is directed by Dennis Russo. Cast and crew include: Matthew Perez, Deborah Fonteux, Shelley Bernard, Cameron Wallace, Max Warner, Catherine Semon, Curtis Glover, Joseph McDevitt, Fio Grimaldi, Ashley Cabral, Jacob Shuler, Kelly Deo, Marcus Hernandez, Genevieve, Al. Myzkin, Liam Donnelly, Hannah Fay, and Marcus Donegun.
Raritan Valley Community College (RVCC) Located at 118 Lamington Road in Branchburg, New Jersey.
[ad_2]

Source link